zigbee 12W dimbare led driver
In 2017 had Huarui lighting nieuwe zigbee dimbare led driver ontwikkeld van 1-300W.Zigbee dimbare led dirver Gebaseerd op ZLL / HA1.2 / Zigbee 3.0 standaard protocol, Compiant to PHILIPS 'HUE, OSRAM's "Lightify" en "Lightify Pro" en andere standaard gateways op basis van ZLL / HA1.2 / Zigbee 3.0
Ondersteuning mesh netwerk, controle 10-15 meter. Ondersteuning scene, gebied en groep controle Ondersteuning voor data-encryptie transmissie. Ondersteunt iOS / Android / Windows-toepassingen. Elk apparaat ondersteunt tijdcontrole.
zigbee dimbare 300W led voeding
Modelnr. DR-CV-12 / DR-CC-12
Ingangsspanningsbereik: 200-240V / AC en 90-130V / AC
AC-frequentie: 48-62Hz
uitgangsmodel: constante spanning / constante stroom
uitgangsstroom: aangepast
geen laadspanning: 12v / 24V
op laadspanning: 12v / 24V
uitgangsvermogen: 12w
vermogensfabriek> 0,95
efficiëntie: 80% -86%
afmeting 94 * 36 * 17mm
Dit deel wordt gedeeld door zowel dali-dimbare als gewone led-drivers, maar een enkelspanning (110V / AC of 220V / AC).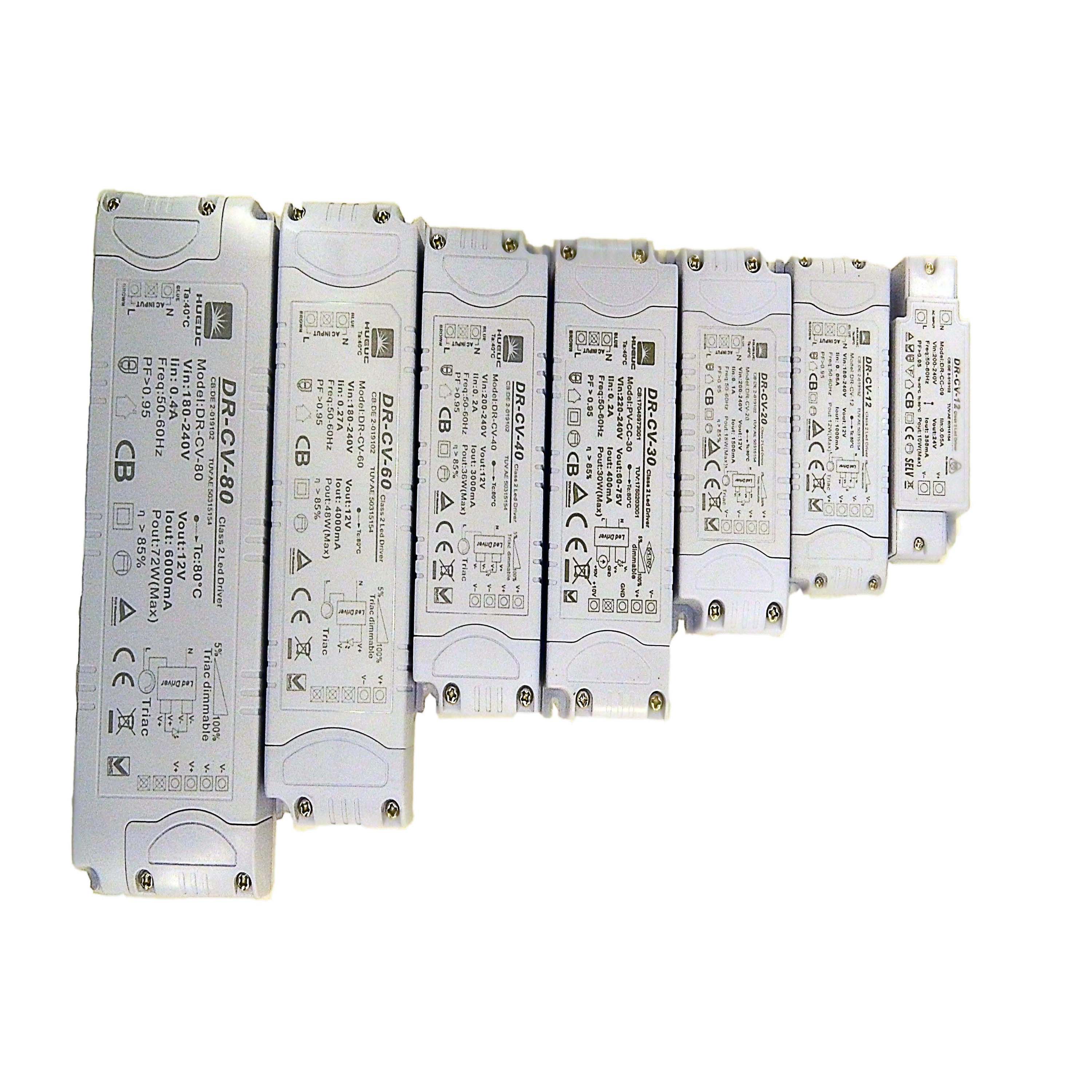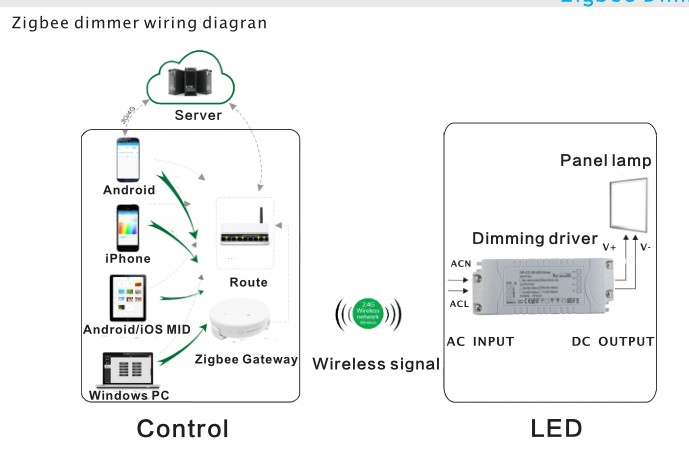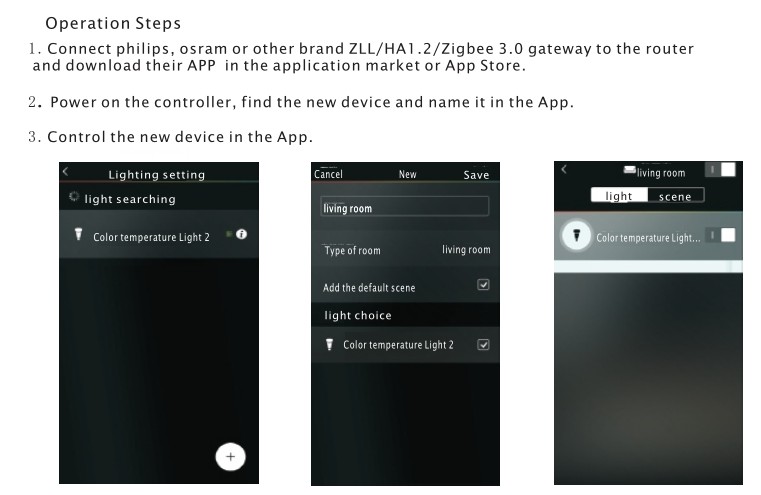 Bescherming:
² Kortsluiting / over stroom / overspanning / Overbelasting / Overtemperatuur
Tips:
1. Het product moet op de LED-lampen worden aangesloten en kan lange tijd niet leegraken en vervolgens het product inschakelen
2. Sluit niet kort.
3. raadpleeg voor gebruik de handleiding.
4. Als u niet zeker weet hoe u het product moet gebruiken, neem dan voor gebruik contact met ons op.
Kwaliteit gegarandeerd:
1. De garantieperiode is 5 jaar.
2. Als het product in de loop van de tijd vragen heeft, kunnen we het repareren of hetzelfde voor u wijzigen.
3.We kan het product volgens uw vereiste ontwerpen. Als je meer dan 5 jaar garantie wilt,
de prijs zou afzonderlijk kunnen worden onderhandeld.
opslag:
1. Houdbaar, niet schokkend
2.Opslag onder 35 ° C, vochtigheid minder dan 75%
over monster- en massaproductie:
Beste koper regelen de monster kosten en vracht (als u uitdrukkelijke account, bieden het), sample tijd: 5 werkdagen,
na bevestigd het monster, beste koper regelen de aanbetaling en we zullen het 10-15 dagen na kreeg de aanbetaling, balans vóór levering, uw eigen koerier of we regelen is mogelijk.
FAQ
1. Q:. Bent u een fostory of handelsonderneming?
Een: We zijn led driver fabrikant locatde in shenzhen, china meer dan 6 jaar.
2.Q: Wat is uw markt?
A: Onze markt over de hele wereld, we hebben CE / ETL / SAA / TUV / ROHS certificering.
3.Q: Wat als ik verwardheden voel met de producten?
A: Wij garanderen u de beste aftersell-service aan u te leveren. Dus als u vragen heeft over ons product, aarzel dan niet om het ons te vertellen.
4.Q: Hoe betaal ik voor mijn aankoop?
A: Wij accepteren de volgende betaalmethoden: T / T, Western Union, PayPal.
5. Q: hoe zit het met de levertijd?
A: Monster 3 dagen; Bulk bestelling binnen 2 weken.
Over ons
Huarui Lighing, de led-driverfabrikant gevestigd in Shenzhen, China 5 jaar.
We kunnen 6W tot 300w led driver maken. We hebben 5 soorten led-drivers of led-voeding:
1. NIET dimbare led-driver
2. TRIAC dimbare led driver,
3. 0-10v dimbare led-driver,
4. PWM dimbare led-driver
5. en DALI dimbare led-drivers.
Constante stroom en constant voltage beide goed.
Al onze chauffeurs zijn met CE ROHS SAA TUV, waarvan onderdelen met ETL-certificaat.
Oem welkom.
Onze led drivers worden veel gebruikt voor led strip licht, led downlight,
geleid plafondlicht, led buis licht, MR16 schijnwerpers, en vele soorten andere led-lampen die externe drivers nodig hebben.

Product Categorie : Zigbee dimbare led driver