60Hz IP67 waterdichte LED-driver 150W 6.5A met enkele uitgang
Overspanningsbeveiliging Waterdichte LED Driver Voeding 150W 24VDC 6.5A IP67 EN60950-1
Concurrentie voordeel:
• Beschermingsgraad IP67 • 100% belastingtest, b • Volledig bereik van ingangsspanning • Uitgangsspanning nauwkeurig en stabiel • Uitgang overspanning, overstroom en kortsluitbeveiliging • Uitgang lage rimpel en ruis
• Drie jaar garantie • Gemiddeld geen problemen> 50, 000 uur

IP67 Waterdichte LEIDENE Bestuurder 150W 6.5A met Enige Output, 24v HOOFDbestuurder
constante spanning
Modelnummer: DR-CV-150
Ingangsspanningsbereik: 200-240V / AC en 90-130V / AC
AC-frequentie: 48-62Hz
uitgangsmodel: constante spanning
uitgangsstroom: 12.5.A / 6.25A /
geen laadspanning 12V.24V.
op laadspanning 12V / 24V
uitgangsvermogen 150w
vermogensfabriek> 0,95
efficiëntie 80% -86%
afmeting 210 * 68 * 38 mm
Handelsvoorwaarden (60 Hz IP67 waterdichte LED-driver 150W 6.5A met enkele uitgang 24V)
1. Betaling: T / T, Western Union en paypal;
2. Productieproductietijd: 500PCS: ongeveer 10 werkdagen, 1000PCS: ongeveer 15 werkdagen;
3. Monster kan worden geleverd binnen drie dagen;
4. Verzending vracht worden aangehaald onder uw verzoeken;
5. Verschepende haven: Shenzhen, Vasteland China;
6. Kortingen worden aangeboden op basis van bestelhoeveelheden;
7. MOQ: 1 stks.
60Hz IP67 Waterdichte LEIDENE Bestuurder 150W 6.5A met Enige Output 24V
Verpakking en verzending
1. Verzending vracht worden aangehaald onder uw verzoeken;
2. Verschepende haven: Shenzhen, Vasteland China;
3. Bellenzak, binnendoos, en karton enz.,
Neutral Pakket, of klantenverpakking in kleur op wens.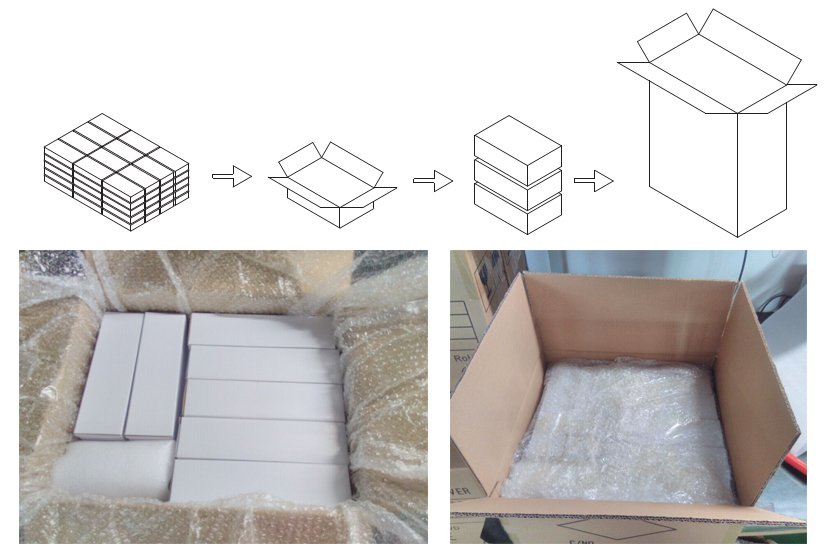 over monster- en massaproductie:
Beste koper regelen de monster kosten en vracht (als u uitdrukkelijke account, bieden het), sample tijd: 5 werkdagen,
na bevestigd het monster, beste koper regelen de aanbetaling en we zullen het 10-15 dagen na kreeg de aanbetaling, balans vóór levering, uw eigen koerier of we regelen is mogelijk.
FAQ
1. Q:. Bent u een fostory of handelsonderneming?
Een: We zijn led driver fabrikant locatde in shenzhen, china meer dan 6 jaar.
2.Q: Wat is uw markt?
A: Onze markt over de hele wereld, we hebben CE / ETL / SAA / TUV / ROHS certificering.
3.Q: Wat als ik verwardheden voel met de producten?
A: Wij garanderen u de beste aftersell-service aan u te leveren. Dus als u vragen heeft over ons product, aarzel dan niet om het ons te vertellen.
4.Q: Hoe betaal ik voor mijn aankoop?
A: Wij accepteren de volgende betaalmethoden: T / T, Western Union, PayPal.
5. Q: hoe zit het met de levertijd?
A: Monster 3 dagen; Bulk bestelling binnen 2 weken.
Over ons
Huarui Lighing, de led-driverfabrikant gevestigd in Shenzhen, China 5 jaar.
We kunnen 6W tot 300w led driver maken. We hebben 5 soorten led-drivers of led-voeding:
1. NIET-dimbare led-driver
2. TRIAC dimbare led driver,
3. 0-10v dimbare led-driver,
4. PWM dimbare led-driver
5. en DALI dimbare led-drivers.
Constante stroom en constant voltage beide goed.
Al onze chauffeurs zijn met CE ROHS SAA TUV, waarvan onderdelen met ETL-certificaat.
Oem welkom.
Onze led drivers worden veel gebruikt voor led strip licht, led downlight,
geleid plafondlicht, led buis licht, MR16 schijnwerpers, en vele soorten andere led-lampen die externe drivers nodig hebben.

E-mail: hr204 (at) hueuc.com
Product Categorie : 100-300W High Wattage LED DRIVER